Project Engineer – Machine Automation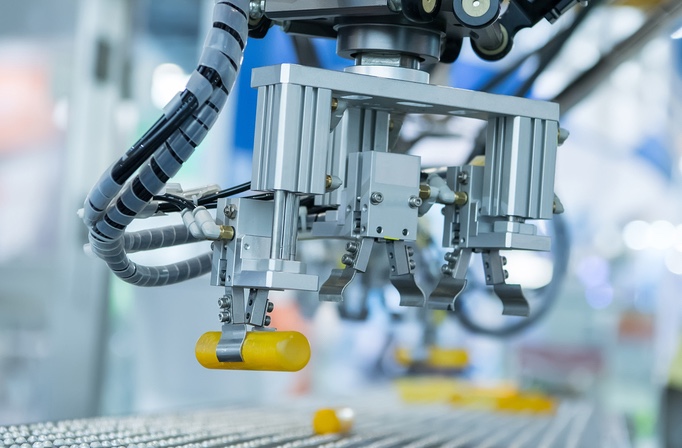 Industrial Control Systems Engineer - Machine Automation
Engineering world-leading control and drive systems to build better machines – challenging and rewarding.
• Do you want to work with the best industrial automation equipment in the world?
• Do you want to create control system solutions for truly internationally leading machinery?
• Do you enjoy people, and are able to quickly connect and create rapport with customers, colleagues and suppliers?
If so, then CNC Design Ltd would be a great fit for you!
Company Profile
Over the company's twenty nine year history we have developed many exciting cutting edge machines with our OEM customers, which have gone on to become international successes. Work on industry leading machines, not just in NZ but on the world stage.
CNC Design works very closely with the Siemens Automation and Drives group, so work with industry leading equipment. We have many direct links to Siemens internationally to obtain the most up to date and detailed information possible to allow you to make a success of your projects.
Who do we want?
We are looking for a control systems engineer who is technically competent, very customer focussed and a real people person who enjoys a good yarn. You will take personal ownership and pride in the jobs you are working on, and go the extra mile when necessary to ensure successful, timely outcomes. To really excel in this role you will think laterally, and proactively suggest solutions to your customers and up-sell them on those which create real value for them. For New Zealand manufacturers to be successful they need the best insight and solutions for all areas of their business. CNC Design Ltd is the company who provides this for their machinery.

The role provides the opportunity to work with some of the country's top machinery OEMs. A brilliant variety of people, machinery and equipment to work with to continually keep the job fresh and challenging.
This job would ideally suit if you

• Really enjoy the mechanics of machinery, take a deep interest in how machinery mechanically works so as to specify the most appropriate actuation systems, then choose the optimal control equipment and control techniques for them.
• Enjoy variety, working with OEMS and end users from a wide variety of industries.
• Have a history of customers you have worked with personally asking for you to work on their repeat work &/or have customers who contact you directly on their own volition.
• Are a self-motivated learner. We deal with a very wide variety of Siemens Automation & Drive product, so being able to research and rapidly interpret and extrapolate complex technical documentation and standards is imperative.
• Are mentally agile, and can take in ones stride multiple simultaneous technically demanding challenges.
• Have a firm understanding of the value of time, both with regard to meeting project deadlines, and meeting budgeted hours to create both technically and commercially successfully projects.
• Have a "native English" level of spoken and written English, to be able to effectively communicate via phone, email and in person, plus write specifications, manuals and assist the sales team with proposals.
• Have a passion for technology, and applying it effectively.
Hard Skills

Aptitude and a customer first attitude are critical, but as an added benefit an applicant will be experienced and skilled in the following areas:
• Motion control system; specifying, sizing, configuring, programming
• Siemens PLC programming
• Siemens HMI configuration
• Customer interface and specification writing
• Project management
• Electrical design
• Electrical CAD
We are looking for someone with at least 5 years postgraduate experience in industrial automation engineering, right through to highly experienced senior automation engineers.
You will have a degree in either Mechatronics or Electrical engineering (ideally a Washington Accord accredited degree).

CNC Design places great value on its engineering team and team member competence. Specialist technical and professional training will be provided both in Australasia and in Europe for engineers who demonstrate talent and commitment.
If you feel you would fit the bill, please email your CV to cncnz@cncdesign.co.nz, Attention; General Manager