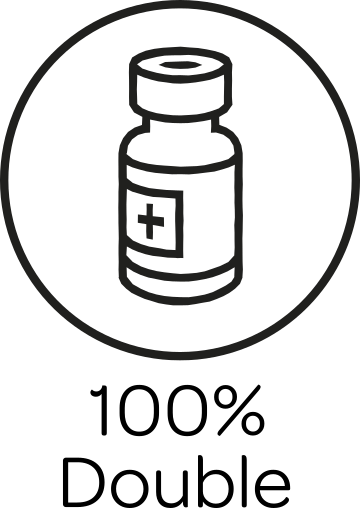 As New Zealand's only dedicated Siemens Automation and Drives service, part supply and consulting supplier, we are pleased to announce that all of our staff are double vaccinated with the Pfizer-BioNTech vaccine distributed by the New Zealand government. As of 5/11/2021 everyone has had a minimum of two weeks since their second dose, so we are all as protected vaccine wise as we are likely to be for the time being.
We are proud to be able to offer this level of certainty to our Siemens NZ customers, that we are 100% vaccinated. We have been advised by various clients that from varying dates they will only be accepting outside contractors/service personal onto their sites who are fully vaccinated, so you will have no qualms with CNC Design. For our customers who know our team well, you will not be surprised that everyone booked in for their vaccinations of their own volition as soon as their age groups were eligible.
We have authored comprehensive guidelines on mitigating the risk of breakthrough COVID-19 infection, so that we can continue to support New Zealand's machine owners to run their machines and machine builders / OEMs to export their machines supported by our expert Siemens New Zealand knowledge borne of 32 years as the closest of Siemens partners.
If you need Siemens PLCs, drives, motors, HMIs, networking equipment, cloud connectivity, Industry 4.0 / IoT services or the rest of the industrial portfolio from Siemens NZ, give us a call.