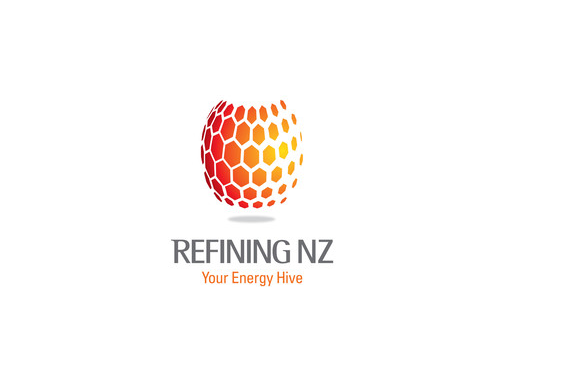 Control system upgrade mitigates risk for Refining NZ, New Zealand's only fuel refining company
Client: Refining NZ
Industry: Oil refining
Project: Replacing an ageing Siemens control system to reduce downtime risks
CNC Design worked with Refining NZ to replace an obsolete Siemens control system and upgrade an associated workstation to Windows 10
The client: Refining NZ
Refining NZ, based at Marsden Point in Northland, is New Zealand's only oil refinery. The company produces around 85% of the country's jet fuel, 67% of our diesel, 58% of our petrol and 100% of our fuel oil for ships. To say the refinery is essential would be an understatement.
Recognised as one of South Pacific's safest and most reliable refineries, Refining NZ is committed to preventative maintenance and upgrades, to ensure New Zealand transport has the motive power it needs to keep moving.
Vital to Refining NZ's Marsden Point operation is a Siemens industrial automation control system used for process automation of the demineralisation plant. The main purpose of this plant is to produce high-quality water from fresh water and recovered clean condensate by ion exchange. It is a three-stream unit. Each stream is capable of processing 50% of the required output, thus in normal operation, two streams are operating while the third is either on standby or undergoing regeneration.
The challenge: Change control system and integrate into production workflow within a tight window of just 12 hours
The existing control systems engineering technology used by the demineralisation plant – a Siemens S7 400H CPU - was obsolete, which represented a considerable risk. If it failed, Refining NZ's fuel output could grind to a halt.
Refining NZ recognised it was time to replace the demineralisation plant's control system with the latest Siemens S7 1500 CPU unit. This machine control systems upgrade would also present an opportunity to gain improved diagnostics and upgrade an associated workstation to Windows 10.
"The demineralisation plant is a critical element in the refinery and history has shown that we have a four-hour window to repair any faults before it affects our ability to make steam and keep the refinery going," said Kobus van Biljon, Senior Process Control Engineer at Refining NZ. "It was important for the new control system to operate exactly like the old system."
Refining NZ chose CNC Design as their Siemens NZ control systems partner for this important retrofit project because the plant could only be off-line for 12 hours during the upgrade. CNC Design's unsurpassed level of experience with this type of upgrade and ability to provide a total Siemens service - design, planning and implementation - were key factors in the decision.
CNC Design's solution: Precise design, off-site testing and faultless implementation
To minimise risks to production, Refining NZ required a phased approach for the upgrade.
"Due to the very small windows of time available, as well as the risk of downtime, Refining NZ chose to replace the control unit during phase one. The existing control unit was obsolete and therefore represented considerable risk if it became faulty. Since the new control unit can't operate with the old interface units in the plant, we also needed to change out the interface units during this phase," said Richard of CNC Design.
Before the CNC team upgraded the control system with the new Siemens S7 1500 CPU, they conducted extensive off-site testing to ensure error-free implementation. Their phase one work included replacing the I/O card communication headers to support the next phase for the upgrade, which will involve replacing the I/O cards.
The result: Phase one completed successfully
The CNC Design team met all objectives for phase one within the allocated time window. Now the coast is clear for future phases of the upgrade project.
"The upgrade of the CPU enabled us to migrate the existing Windows XP-based configuration PC to Windows 10. In the event of a CPU failure, we now have spare parts readily available on-site, which will ensure speedy recovery in case of failure," said Kobus van Biljon.
CNC Design's ongoing work as a one-stop shop for Refining NZ's Siemens New Zealand service is helping to keep New Zealand's fuel supplies secure. We're proud to have been chosen as Siemens partner by one of the country's most important manufacturers.