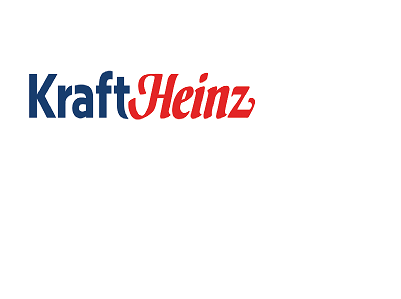 Replacement rather than repair gives food production line greater reliability
Client: Kraft Heinz
Industry: Food manufacturing
Project: Replacing an ageing Siemens Dosomat Filler control system with the latest model
CNC Design gives the dips and hummus line at Kraft Heinz a control system makeover using the latest Siemens control systems technology
The client: Kraft Heinz
The Kraft Heinz Company is the fifth-largest food and beverage company in the world. In New Zealand, the company is the custodian of many much-loved Kiwi brands, including Watties, Craigs, Oak and Hellaby's. In 2008, Kraft Heinz acquired La Bonne Cuisine, including a range of dipping and hummus products. These products are made at the Kraft Heinz-La Bonne Cuisine site in East Tamaki.
The challenge: Provide the dips and hummus line at Kraft Heinz with a future-proofed control system solution by either fixing or replacing the obsolete control system.
The Siemens system managing the Dosomat Filler for the dips and hummus line at Kraft Heinz was 15 years old. In technology terms, it was geriatric – slow and cantankerous. When it failed, fault-finding was difficult because there were no in-built diagnostics. Juan Fernandez, maintenance manager at Kraft Heinz-La Bonne Cuisine, describes one of the system's worst moments.
"We had a breakdown on another line because a screen went off. We couldn't fix it, and because of the age of the machine, there was no way to reconfigure the system to work without that screen. So for two months, while we waited for a part, we started thinking about what could happen if something similar could happen to the Dosomat Filler machine, which is the most important line."
The dips and hummus line at La Bonne Cuisine has numerous screens so that every screen could cause the same disruption again.
"The system was so old, and there was no support from the OEM – Siemens New Zealand. Parts are available from Siemens in Germany, but they are costly."
Juan knew Richard Russell from CNC Design and was interested in his opinion about what to do. He initially asked Richard for a cost to retrofit the existing system, using parts from Germany.
CNC Design – a one-stop shop for Siemens systems - put together a plan and cost for upgrading the current controller. We also provided a method and cost for an entirely new system based on the Siemens Simatic S7-1500 controller. Both options had a similar price. However, switching to a wholly new system takes longer and involves more downtime than updating an old system.
Juan weighed up the pros and cons of each option, then presented his preference – the new system – to the head of Operations of Kraft Heinz for New Zealand, Australia, Japan. He was given the go-ahead for the controller replacement project.
CNC's solution: Design and installation of new control system based on Siemens Simatic S7-1500, plus added extras for flexibility and connectivity
Richard Russell led the project's solution design and contractor procurement, while Jon Steel took charge of project management, PLC programming, code modifications, and contractor management. Together, they achieved a trouble-free implementation of the new system. Downtime for the production line was kept to a minimum; all up, the new turnkey solution was ready to go in just four days.
The new system included:
· Siemens Simatic S7–1500
· HMI upgrade
· VSD upgrade
· I/O upgrade
The Simatic S7-1500 comes with openness for customised high-level language applications. For example, C/C++ can be used for protocol converters, database connection, complex algorithms, and vision systems integration.
Richard and Jon fine-tuned the new system to include advanced diagnostics capability and connection to the Kraft Heinz plant-wide ERP solution.
The result: Optimised production with an intelligent control system that hasn't missed a beat
Juan and his team at Kraft Heinz are impressed by how CNC Design went beyond expectations.
"Richard and Jon studied all the original files to ensure the switch to the new system went smoothly. They also found some opportunities to improve our operations from the feeder machine, which has led to some improvement plans for our production."
Having an onboard database is a significant benefit for the dips and hummus production line. The new controller can gather data related to the products running, machine downtime and other aspects of production. This data can be sent directly to the facility's central ERP system for reporting.
Juan is particularly pleased with how the system can continue to operate after a screen failure if it ever happens.
"If a screen is broken, the whole system doesn't go down. It can be disconnected, and production can continue while the screen is replaced. And if we need parts, CNC Design is a Siemens Service agent – they are only three minutes away from us!"
In summary, Juan says the project has been an outstanding success.
"There has been no unexpected downtime, we have improved diagnostics, and we have extra features that we can control now, like wastewater. The technical support from Jon Steel is there when we need it, but there have been no issues so far. From an engineering point of view, we have more control of our operations now. That's a good feeling."