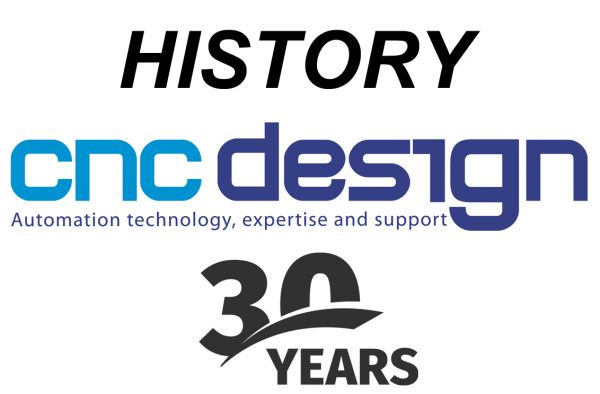 CNC Design Ltd New Zealand ticked over thirty years of operation at the end of 2019, 30 years of representing Siemens in New Zealand, and bringing cutting edge industrial automation technology from Europe to the feet of New Zealand companies - backed by the knowledge to provide optimal value.
CNC Design Ltd was set up by Jon Marwick in 1989, following his return to New Zealand after working for Siemens in Switzerland. There he experienced the power and capability of the Siemens industrial automation portfolio first hand. Jon was highly passionate about doing his part to enhance the lot of New Zealand in the world. To this end he wanted to create an avenue for New Zealand customers to benefit from not only the advanced products and technology, but more importantly, the type of technical support and know-how that European OEMs and Industrial End User customers enjoyed in Siemens' home countries in Europe. In this way supporting "NZ Inc" in keeping up with the manufacturing world.
Shortly after he got back to NZ Jon visited Berndt Fischer, the local representative for Siemens, to discuss the possibility of becoming a distributor for Siemens PLCs in NZ. As Jon remembers it, back then Berndt was the go-to guy for almost anything Siemens from railway locomotives to power stations, phone systems to HV transformers. But because a local IT company already had exclusive distribution rights to Siemens industrial controllers, Berndt suggested he get in touch with CNC Design Melbourne because they, as system partners for Siemens, were enjoying great success retrofitting Siemens CNC controllers and drives to machine tools in Australia.
Following discussions with Bruce Rowley, the owner of CNC Design Australia, Jon founded CNC Design NZ as principal shareholder, initially representing Siemens machine tool and motion control technologies.
By being part of CNC Design Australasia, CNC NZ was able to leverage the bulk buying power and technical know-how of a larger group to the customer's advantage. In addition the combined volume of product sold was significant enough for Siemens Germany to provide a special support channel for the region.
CNC Design NZ procured its motion control parts and support directly from Siemens in Germany, ensuring up-to-date technology and brilliant technical support by accessing the core knowledge holders in Germany. This knowledge, skill and experience was absorbed by the growing CNC Design team, and disseminated to its New Zealand customers.
In the early 1990s CNC NZ also became distributors, service providers and solution partners for Siemens' general industrial automation product portfolio including Simatic PLCs and variable speed drives. The products for this part of the business were procured through Siemens NZ under a separate distribution agreement.
Siemens automation product coming into New Zealand was a welcome addition to the industrial automation marketplace which was fragmented at the time, so much so that some companies produced their own locally designed and built PLCs. An example of this was the Fisher & Paykel PSC – incidentally some of which CNC Design is still asked to retrofit to this day, as part of their Industrial Automation modernisation offering.
The Siemens product was extremely powerful and flexible. It was certainly aimed by Siemens as being an engineered product, not simply a configured product at the time. This fact didn't endear it to all, but if it was performance and capability you wanted, it could not be beaten. (The modern Siemens offering with TIA portal retains the power and flexibility, but can be operated with a "skin" to allow it to be used more as a "configured product" if desired – best of both worlds)
CNC Design Ltd continued to represent Siemens NZ in the Machine Automation market, with special emphasis on motion control, becoming New Zealand's market leader in Servo Technology and the high-level controllers associated. CNC Design Ltd is the only Industrial Control Supply Company in New Zealand skilled at implementing PLC, Motion Control or Machine Tool Control technology to the edges of the technologies capability – ensuring your applications receive the optimal high level controller for the job. Production machine motion control was initially implemented using Siemens S5 PLCs and positioning cards, then onto S7 PLCs with positioning/technology cards, and finally onto the best in class Simotion motion control system and Technology PLCs (T-CPUs).
Rockwell and Modicon (now Schneider) PLCs entered the market at least 8 years before Siemens and had already established a foot hold in the New Zealand dairy industry. Hence CNC Design focused on other industries that were yet to standardise on their Industrial Control vendor, or needed more automation power or flexibility which was available from the Siemen offering. To that end CNC Design targeted the Timber Industry with ready to use solutions, creating a large market share which exists to this day, now looked after by a spin off company from CNC Design, which CNC Design supply the Siemens hardware to. This leaves CNC Design to focus on OEM supply and other motion, PLC, Machine Tool, safety and visualisation applications in the New Zealand market.
Siemens grew their NZ office very rapidly during the 1990s including setting up a sales division for industrial automation in an effort to better support their partners and increase the Siemens PLC and standard drive market share in New Zealand. The anomaly created was CNC Design's historical direct importing from Siemens Germany essentially meant CNC Design were parallel importing. To rectify this, in 2006 Siemens moved CNC Design's purchasing channel for motion control products from Siemens Germany to Siemens New Zealand, with a back to back "Motion Control Systems Partner" agreement, maintaining CNC Design NZs position as the market distribution channel for Servo and Motion Control Products. Plus any other Siemens automation equipment required to pull together machine automation systems. Siemens New Zealand has focussed on increasing its PLC and standard drive install base in New Zealand over the intervening years, leaving CNC Design to look after the motion control market. There have been many combined initiatives between CNC Design and Siemens NZ to continue to bring the world's best and broadest automation portfolio, backed up by excellent product and application knowledge to the New Zealand market.
CNC maintain strong direct relationships to Siemens Germany to keep up to date with the latest technology being produced now, from new versions of old products, to applications using artificial intelligence. This direct German support enables us to execute the most complex projects in a timely and reliable manner, or to support our OEM customers to do the same.
CNC Design look forward to the next 30 years of serving the New Zealand market.